AI-based diagnostic support in Digital Pathology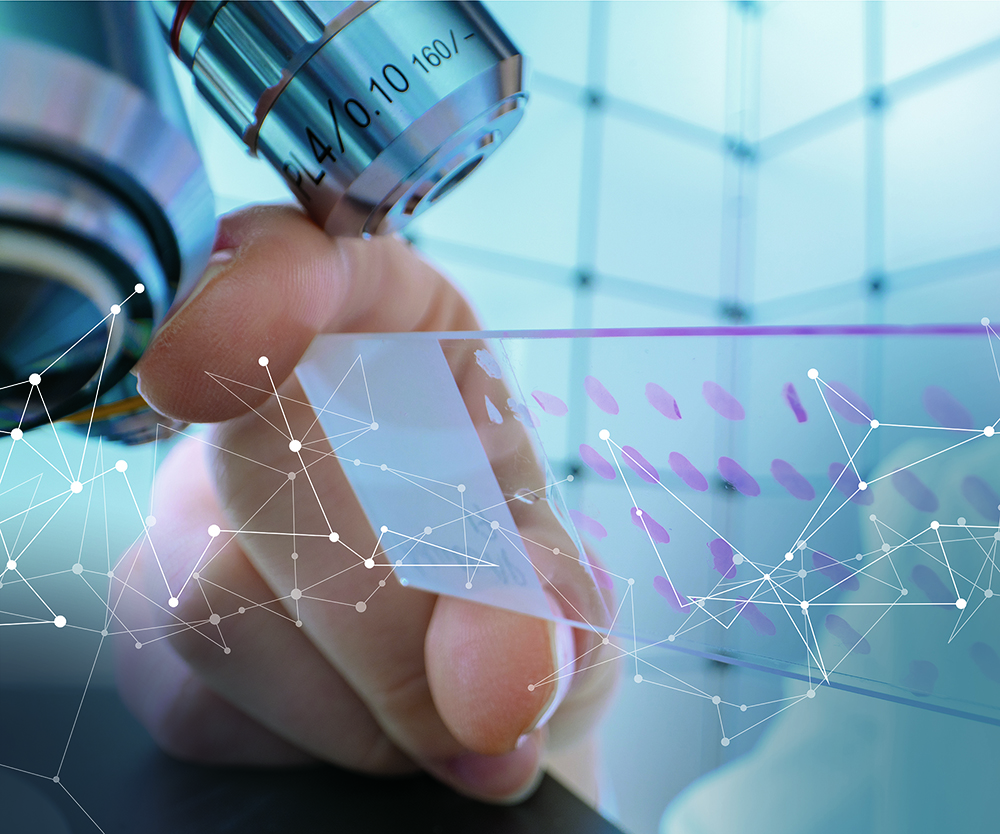 With an aging population and accompanying increase in the number of cancer cases, as well as an increasing number of complex diagnostic procedures for new therapies in cancer treatment, the workload in pathology is unceasingly increasing. At the same time, there is a shortage of specialists. Digitization together with artificial intelligence methods offer new opportunities for support in pathological diagnostics and help to close the gap in demand.
In contrast to conventional pathology, where the assessment of tissue samples is done directly by the pathologist at the microscope, in digital pathology the tissue sample is first digitized using a microscopic scanner. This paves the way for computer-assisted analysis of the digitized tissue sections using AI-based methods, e.g. for the detection and characterization of tumors or identification and quantification of specific cell types.